'Not Your Ordinary Monday'
'A Friday to Monday Yin Yoga Weekend'

September 11-14, 2020, Twente
How about a different weekend out?! Leave a bit earlier on Friday from work, spend the full weekend, including your whole Sunday, evening and all, and start your new week off in the best way possible.

This 4-day weekend is you-time! A weekend to treat yourself, to relax and to enjoy, no musts, just time for you. The focus for this weekend is creating space to disconnect from the hustle of daily life, to give yourself a chance to recharge, reflect and reconnect. 
The beginning
Everything seems to be going so fast nowadays. Time just flies. The agenda is booked with work, other appointments, family events and gatherings with friends. Its a challenge to fit it all in. It seems like there is little time for you and yourself…

We hear you!

There is this quote that goes: 'The quieter you become, the more you hear' that resonates so well with us. When we take time to slow down, to quiet down our busy minds, and create a bit of calmness we can find more energy, more enjoyment, more contentment and in the end, more life.

Taking time for yourself is not selfish in a bad way, it is selfish in the best-est of ways! When you take care of yourself, you allow yourself to become the best and most amazing version of yourself. Which is a good thing for every one around us!
The concept
We are creating this 4-day long weekend of yin yoga in the lovely nature of the North-East of the Netherlands. Days will be filled with lots of opportunities for you to rest and recharge. We believe that we all are our best versions when we treat ourselves to some nice time away from all the 'musts and shoulds'.

Each day will be different, offering you lots of opportunites to nourish yourself physically as well as mentally. You don´t need to do anything really. You just show up, and leave the rest to us.
We will treat you to tasty (vegetarian) food, good company, interesting conversations, and, of course lots of yin.

Mieke
Sounds interesting? Keep reading!
The place
The Oerboerderij is a typical farm from the Twente region dating from 1900. It has been renovated and transformed into an accommodation for groups that feels as a home away from home. Under the rooftop we have a yogaroom. Downstairs there is a cozy living room where you can sit and talk, enjoy the fireplace or just read a book and be silent. A long table where we have our meals is the centre of the house.

Oerboerderij is surrounded by beautiful nature. The area feels peaceful and quiet. The forest is perfect for a stroll outside. The Oerboerderij also has an outside sitting area, to enjoy some fresh air when the weather is nice or a cozy moment around the fire. It is possible also to reach by public transport.
The content
Friday
16.30-17.30 Welcome & Check-in
Yin Yoga
'Bubbly Toast' & Dinner
 
Saturday 
SILENT MORNING
Yin Yang Yoga
Breakfast
Walk
Lunch & You-time
Yin Yoga
Dinner
Evening walk
 
Sunday
Morning walk
Gentle Yoga
Brunch & You-time
Self-massage with tennis balls
Yin Yoga
Dinner
Nidra
 
Monday
Yin Yoga
Brunch & Farewell (Check-out latest 13.00)
The teachers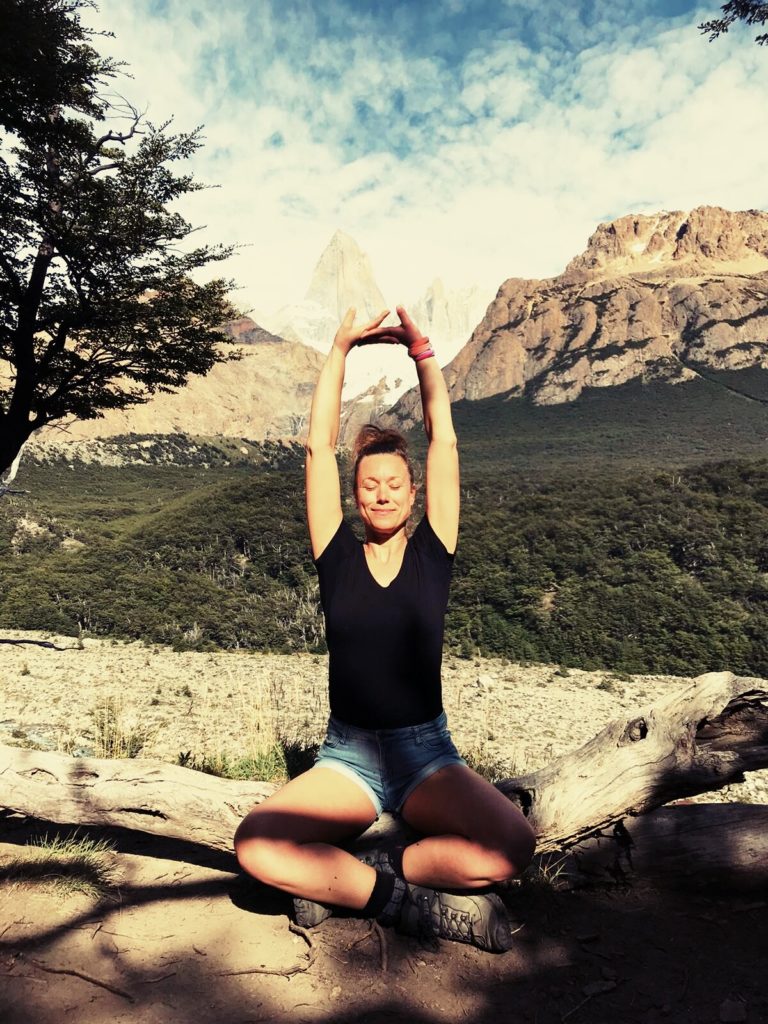 Mieke, native Dutch, curious about the world and therefore traveller by heart. Surrounded by nature she feels at her best. She enjoys creating opportunities for others to step out of their daily life to disconnect, reflect and grow. 

This yogi fell in love with yin yoga and sees this yoga style as a great way to keep both body and mind flexible. Offering students guidance to connect with themselves, to get to know themselves better in order to make choices that enchance their wellbeing. To practise in a mindful way is an important part of the way of her teaching.
Camilla, the corporate escapee, is originally from Sweden but lives since the last 3 years in the Netherlands. This yogi has also lived 2 years in the United States where she reinvented herself as a yoga teacher, giving up the normal 9-5 hustle. Now living in Rotterdam, teaching mainly yin yoga and lots of workshops related to this favorite style of yoga.

A mix between geeky knowledge and fascination for the human body together with, at least in her mind, a humorous 'food-for-thought' way of teaching makes sure her classes stay unique and interesting.
The prices
For your stay you can choose your private room or a shared room:
Private room double bed and shower* 550 €
Private room single bed and shower* 500 €
Private room single bed shared bathroom 450 €
Shared room max 2 people shared bathroom 425 €

Prices are per person
* Toilets are in the common area close to the room
The booking
When you know that you can, and want to join us for this weekend, send an email with your preferred room option. You will receive an invoice to pay. Once your full payment is received, your booking is completed.
The fine-print
Once you have paid the invoice it is not possible to cancel the booking and get a refund.

However, the booking is not personal so you can rearrange with a friend to take your spot instead if needed. We kindly ask you to email any such change to us so we know the names of the participants.

Read the full Terms and Conditions here
The emails
miekeyinyoga@gmail.com
bonnicelyoga@gmail.com
……