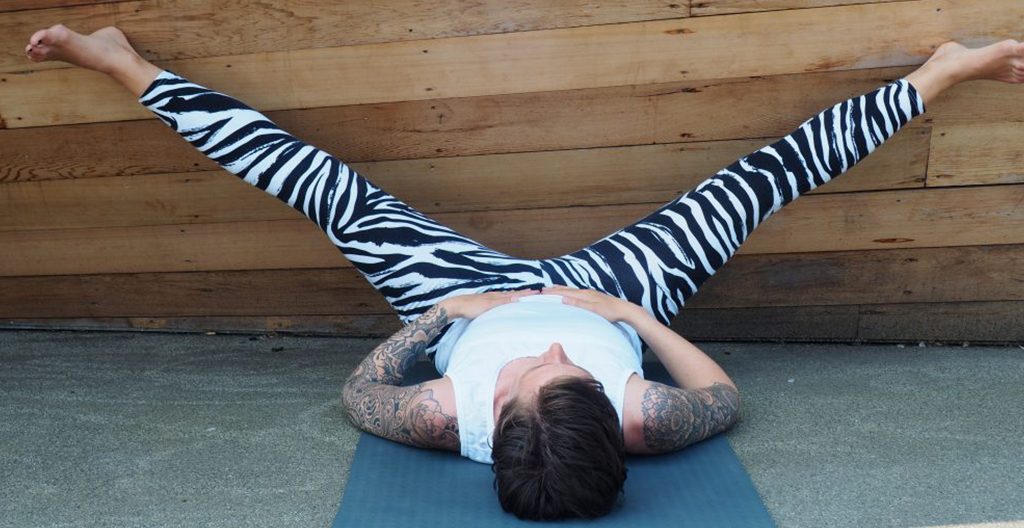 ---
Wednesday evenings at 20:30 – 21:30 CET
Join me online & practice yin from the comfort (and convenience) of your own home.
You will be guided through relaxing sessions to give you the opportunity to unwind, increase your body's mobility and gather your strength.
---
---
Drop in available and welcome. The fee for a drop in class is 14 € / 140 SEK.
Sign up for the month you get a better price/class (12 € / 120 SEK) AND you receive the recordings after each class that you can use as often as you'd like for another 7-days.
What is yin yoga?
---
Yin yoga is a quiet form of yoga that is suitable for most people and the postures are mainly performed in a seated or supine position. In contrast to more dynamic yoga styles, yin yoga works with gentle stretching of the connective tissue, joints and ligaments. As these tissues need time to soften, we stay in the positions for a long time – often between to 3-5 minutes. We also work on breathing, awareness and slowness which makes yin yoga a fantastic tool for releasing stress and tension and stilling the mind.
In yin yoga we don't strive for anything and there is no goal in the postures. This makes it suitable for both experienced yogis and beginners. To support the body we often use props, such as cushions, blankets and rolled-up towels. We use what we have at home, no need to buy fancy equipment, unless you want to.
Click here for more practical information about how to set up for the session at home.
---
Feedback from online participants
"As someone who used to get an allergic reaction to words like "spirituality" and "zen", Camilla has helped me tremendously in connecting my mind to my body. Struggling with stress and anxiety because of a burn out, my body felt like it was working against me. I had panic attacks and something as basic as breathing, no longer came easy. During my weekly Yin classes, Camilla helped me to listen to my body and my breath and to observe it without judgment. Teaching me to use my breath as a way to calm me down, instead of stressing me out. Some of her classes left me crying with relieved emotions, others laughing with joy. As her good sense of humor and on-point quotes usually narrate the classes." -S.J
The Wednesday evening yin classes with Camilla are the highlight of my week. It's so nice to re-connect with the group online and find out how everyone's doing. Camilla is really attentive and accommodating and she's always prepared to show alternative poses whenever we might need them. I love the themes she brings into her classes, making them so much more than a simple yin yoga session – it's food for thought that usually stays with me throughout the week. And the recording is available between classes in case I want to repeat the session. -A.B
I love Camilla's lessons! Camilla radiates tranquillity and teaches with a lot of knowledge and a good sense of humour. She pays a lot of attention to you, whether it's an online class or in real life and makes sure she has an eye for your individual needs.

Camilla helps me get to know my body better and take better care of it. Whether it's yoga, posture or breathing, Camilla's classes challenge me to make progress in all areas. – R.S