Dates: February 2, 16 & March 2 - 2023
Registration closed.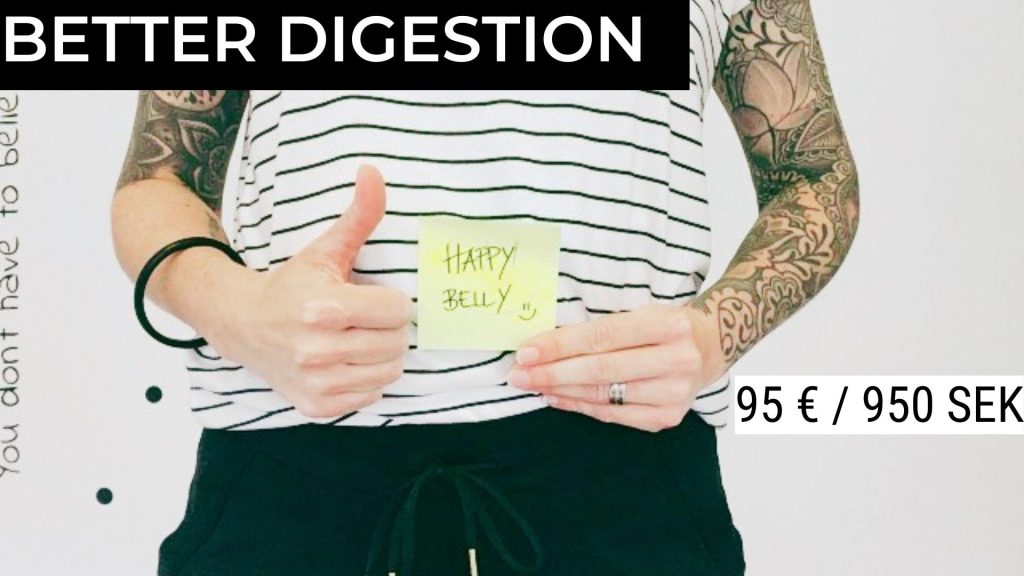 ---
The Better Digestion course consisting of 3 live, 1-hour sessions, with two weeks between each session to give you time to 'digest' (pun intended) the material for maximal impact.
We tend to not talk openly about our digestive issues. It's easy to feel being the only one having problems.
My experience, as both a nurse and yoga therapist, is quite the opposite! So many people have digestive issues. It's one of the more common problems, for sure.
One reason being that our digestive system is quite sensitive and responds very easily to stress, and change of routine.
Benefits of good digestion
Better energy levels
Increased immune system
Increased sense of wellbeing
Improved absorption of nutrients
Regular & optimal bowel movements
---
In this course you will learn why it is important to regularly eliminate the content in your intestines, what to do when constipated, the importance of the color of your poop (and why white is the worst color), and what is a good position to sit at the toilet, and why to never (!) push.
I'm very much looking forward to be sharing this course together with you. Space is limited to make sure I can give you proper support & guidance during the length of the course.
---
Course CONTENT
The digestive system
What happens & where
Optimal stool (color, texture, frequency)
Elimination – what you need to know
Immune system in your gut
Good vs bad bacteria
Diarrhea / Constipation
Ayurveda – we are not the same
How stress affects gut health
What you can do yourself
THE COURSE INCLUDES:

* 3x 60-minutes live sessions
* Summary by email, after each session w key points 
* Recording of each session
* Manageable practice for yourself, in between sessions
* Additional video material
* Individual support during time of course

Access to ALL MATERIAL for 90-days at end of course - the big benefit of doing these courses online!
---
THE DETAILS

Dates:
#1 Thursday 2 February
#2 Thursday 16 February
#3 Thursday 2 March

Time:
20:00-21:00 CET 
Online through Zoom 

Price: 
95 € / 950 SEK 
(If needed, payment can be done in two turns. Make sure to mention when signing up.)
---
Please note that these courses are not instead of going to your healthcare professional. Yoga therapy, and these therapeutic courses works alongside with traditional healthcare to provide a fuller perspective of health & wellness. 

These courses are not addressing individual participants issues, but target the body systems functions and dysfunctions in a general level. 

Still uncertain if this course is suitable for you (and your current health situation), email your questions.