Yoga is not about having a flexible body, it's about having a flexible mind.
_ _ _ _ _ _ _ _ _ _
Why private yoga:
There are many different reasons as to why you might consider booking private yoga sessions. The most important being that you would have my complete & full attention. Each session will be tailored to suit your unique needs as I combine my backgrounds in nursing & yoga to bring you a custom-made practice.
After an initial chat & choosing a practice space that works for the both of us, either in-person or online, each session will be about you, and what you need.
To read more about me and my background CLICK HERE
Private yoga can be suitable for:
Backache
Reduce stress
Stiff shoulders & neck
Optimise posture & breath for increased energy
Overweight
Tension headaches
Constantly tired / Low energy
Adapt yoga poses to suit your body and needs
Set up a safe home-practice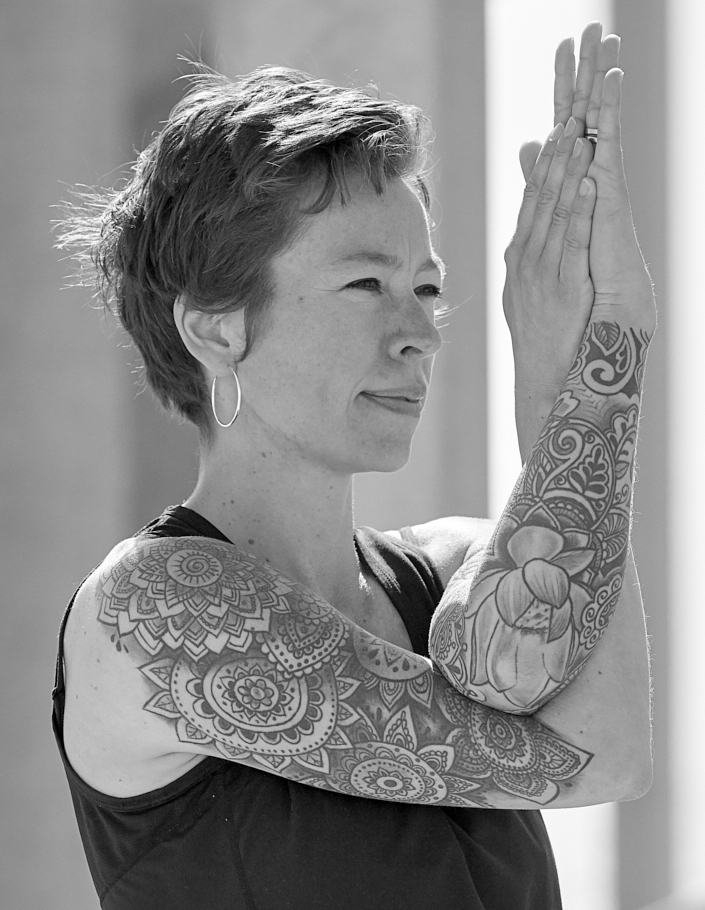 The beginning
Before our first session, we will set up a complimentary phone conversation (15-20 min) to get to know one another and to see what & why you are interested in private yoga. This way, we can make sure that we are a good fit for one another & I can gain some insight in how to support you best.
Should the situation be more complex, chances are that yoga therapy will be more suitable. You can read more about yoga therapy and what that means here.
The next step:
Book your first session! Yay!
Most common are 60-minute sessions, but if you prefer shorter sessions, we can do 30- or 45-minutes as well. Should you prefer longer than 60-minutes that is possible too.
Please note that sessions shorter than 60-minutes are offered only in-person at my location or online.
Standard price * for a 60-minute session is 60 € (incl. VAT).
Please contact me to inquire about available package-deals. 
* If these sessions are being paid for by a company, corporate rates do apply. Please contact me for further details.
_ _ _ _ _ _ _ _ _ _
Testimonials
Camilla is a dedicated (private) teacher, perfectly adjusting to what you need as a person. She was a great help for figuring out how I could continue to do yoga with my injury. Her background as a nurse was very useful. We looked at my body's capacities and what needed adjusting in order to be pain-free in my yoga practice. We got creative with blocks and adjusting poses, but most of all she taught me to stop pushing myself in poses and listen to my body. Camilla is definitely a good one to turn to when you struggle with injuries and want to keep practicing in a responsible manner!
– Karlijn
Camilla is a down-to-earth yoga teacher. She is knowledgeable and performs yoga in a light-hearted way with humour. On the other side she is calm and with gentle touches to correct poses, she shows her spiritual side of yoga and genuine interest to help you relax. She gives us private lessons and pays a lot of attention to adapt the lesson to your body. And to perform your postures even better so that your body relaxes even better and your 'complaints' are better treated.
– Sandra B
I LOVE my private yoga sessions, because this is one hour just for me. Camilla gives me her undivided attention and cares for my mind and body. It is an hour of total relaxation and at the same time, my tense and rigid body slowly but surely loosens up and softens. I am finding my mobility back and now dare to undertake other sports as well. After trying many other approaches, this is my ideal solution for lower back pain and stress!
– Bjorna