Dates: February 2, 16 & March 2 - 2023
Maximum of 12 participants - sign up today to guarantee your spot!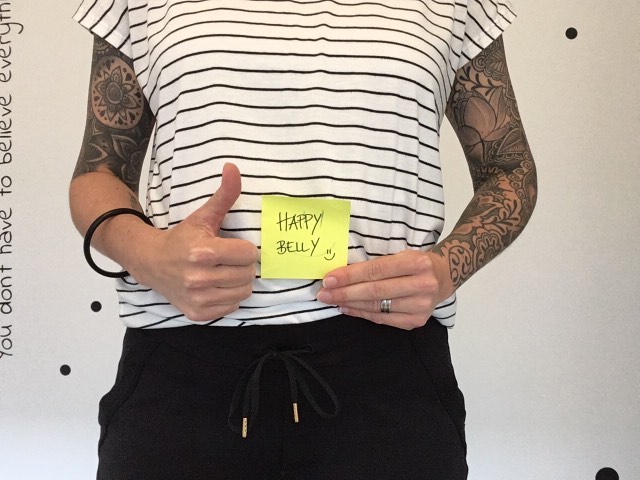 Benefits of good digestion
Better energy levels
Regular & optimal bowel movements
Improved absorption of nutrients
Increased immune system
Increased sense of wellbeing
---
In this course you will learn why it is important to regularly eliminate the content in your intestines, what to do when constipated, the importance of the color of your poop (and why white is the worst color), and what is a good position to sit at the toilet, and why to never (!) push.
I'm very much looking forward to be sharing this course together with you. Space is limited to make sure I can give you proper support & guidance during the length of the course.
---
MAIN CONTENT
Food is medicine
Your immune system is in your gut
How stress affects your gut health
Diarrhea / Bloating / Constipation
We are not all the same
Simple ways to improve your digestion
---
---
THIS IS INCLUDED

- 3x 60-min live-streamed sessions
- written key points by email
- 3x recording of sessions 
- (optional) practices in between sessions
- extra material uploaded to YouTube
- personal support during time of course 
- handout (end of course) with all key points, practices & tools 

Access to ALL MATERIAL for 30-days at end of course - the big benefit of doing these courses online!
---
In these therapeutic courses I share knowledge from my background as a registered nurse working at the hospital, from the yoga therapy training, but also from the yoga therapy clients I have worked with.
---
---
THE DETAILS

Dates:
#1 Thursday 2 February
#2 Thursday 16 February
#3 Thursday 2 March

Time:
20:00-21:00 CET 
Online through Zoom 

Price: 
REGULAR: 95 € / 950 SEK 
EARLY BIRD: 85 € / 850 SEK - available until Dec 30

Minimum of 4 participants (maximum 12)
---
Please note that these courses are not instead of going to your healthcare professional. Yoga therapy, and these therapeutic courses works alongside with traditional healthcare to provide a fuller perspective of health & wellness.
If you have any questions or concerns if this course is suitable for you (and your current health situation) send an email to get in contact.