Basecamp
Introduction to Flex
Sunday January 26th, 13.00- 15.00 @Yogaground Veerhaven, Rotterdam

Flex is our unique approach to Yin Yoga here at Yogaground. In this Basecamp, Camilla will introduce all the classic poses of this "gentle" yin yoga that can sometimes feel anything but!

Learn how to safely stress your connective tissue to make your joints stronger and more flexible. You would say, why stress your connective tissue or fascia? Because the principle of all exercise is to stress tissue so the body will respond by strengthening it.

Note that absolute beginners are welcome.
Investment 30 €
Yin Yoga
+ Myofascial Release
Saturday February 15th, 10.45- 12.00 @Yoganesa, Rotterdam

Myofascial Release (MFR) and Yin Yoga are like a happy marriage! One relaxes the muscles, and the other works on the connective tissue.

MFR is a great way to target specific body parts where tightness, tension and even pain is stored, even in inflexible bodies. These classes will help you find ease in your body to enable you to increase your wellbeing and health.

Investment: 17€
To sign up, send an email to: riet@yoganesa.nl
Relief for Upper Body
Myofascial Release + Yin
Friday February 28th, 19.00- 22.00 @OpenYoga, Groningen

This workshop will focus on the upper body; the spine & neck and the arms & shoulders to help you find relief from tightness, tension and maybe even pain. Let´s face it, a lot of hours per day is spent rounding the shoulders forward as we sit in front of a computer, or look down in our phone, causing a not-so-optimal posture for the shoulders, spine and neck. Often this leads to stiff shoulders, aching lower back, tension headache and so on.

Sometimes simply stretching just isn´t quite good enough to release tight muscles and restore the body. This is where myofascial release (MFR) techniques can be used to become aware, and then release, the tension in the body. MFR is a great way to target specific body parts, even in inflexible bodies.

See this workshop (or these workshops) as a good invest in your future health and wellbeing.
Relief for Lower Body
Myofascial Release + Yin
Saturday February 29th, 13.00 – 16.00 @OpenYoga, Groningen

The lower body & hips provides stability, they ground us, they keep us stable. We are generally less flexible per default in the hips than compared to say the shoulders, as it should be. But due to our lifestyle today, where we spend hours upon hours sitting down (both during "office hours" and in our spare time) and because of the fairly repetitive movement-patterns we have (walking, biking, maybe running) our hips and lower back tends to "tighten up" way too early in life.

All kinds of yoga is helpful to maintain and work on your mobility and flexibility, and so can the techniques of myofascial release (MFR). Learn some easy everyday tools to relieve tightness, tension and even pain in your body, via the help of tennis balls. You will learn how you yourself can become your own massage therapist.

Compliment your yoga practice through this unique way to move energy and release tension.
Yin Yoga
+ Myofascial Release
Saturday March 21st, 10.45- 12.00 @Yoganesa, Rotterdam

Myofascial Release (MFR) and Yin Yoga are like a happy marriage! One relaxes the muscles, and the other works on the connective tissue.

MFR is a great way to target specific body parts where tightness, tension and even pain is stored, even in inflexible bodies. These classes will help you find ease in your body to enable you to increase your wellbeing and health.

Investment: 17€
To sign up, send an email to: riet@yoganesa.nl
YG ACADEMY
Myofascial Release Training
for Yoga Teachers
March 28-29th, 13.00- 18.30 @Yogaground, Rotterdam

The fascia, or connective tissue, is like a 'soft skeleton of the body.' It holds a lot of information that we tend to overlook as Yoga teachers. When we bring an understanding of the Myofascial system into our classes, we are better able to support and guide our students towards deeper release, more satisfying asana practice, and pain-free mobility.

In this Yogaground Academy continuing education module for Yoga teachers, you will learn:

– The anatomy of fascia and how to maintain healthy connective tissue.
– The anatomy of Trigger Points.
– The theory of Tension and Compression in yoga practice.
– How skeletal variation impacts Yoga practice.
– Myofascial release techniques.
– Trigger Point release techniques.

By the end of this 10-hour training you will have the skills and understanding to incorporate Myofascial Release Techniques into your yoga classes.

This 10-hour training will be given in English. And is open to yoga teachers of all traditions, styles and levels. Participants will receive a certificate of attendance at the end of this training.
Yoga Workshop
'Rest & Digest'
Saturday April 18th, 10.00- 13.00 @Zensitive, Lambertusstraat 53B
The workshop will be filled with lots of inspiration and practical tips. You will get to fully unwind and digest, both mentally and physically, your past year. During these 3 hours you will have two gentle yoga practices with a break in between.

This workshop intends to make you feel completely 'rested & digested'.
We look forward to support, guide and motivate you
C & C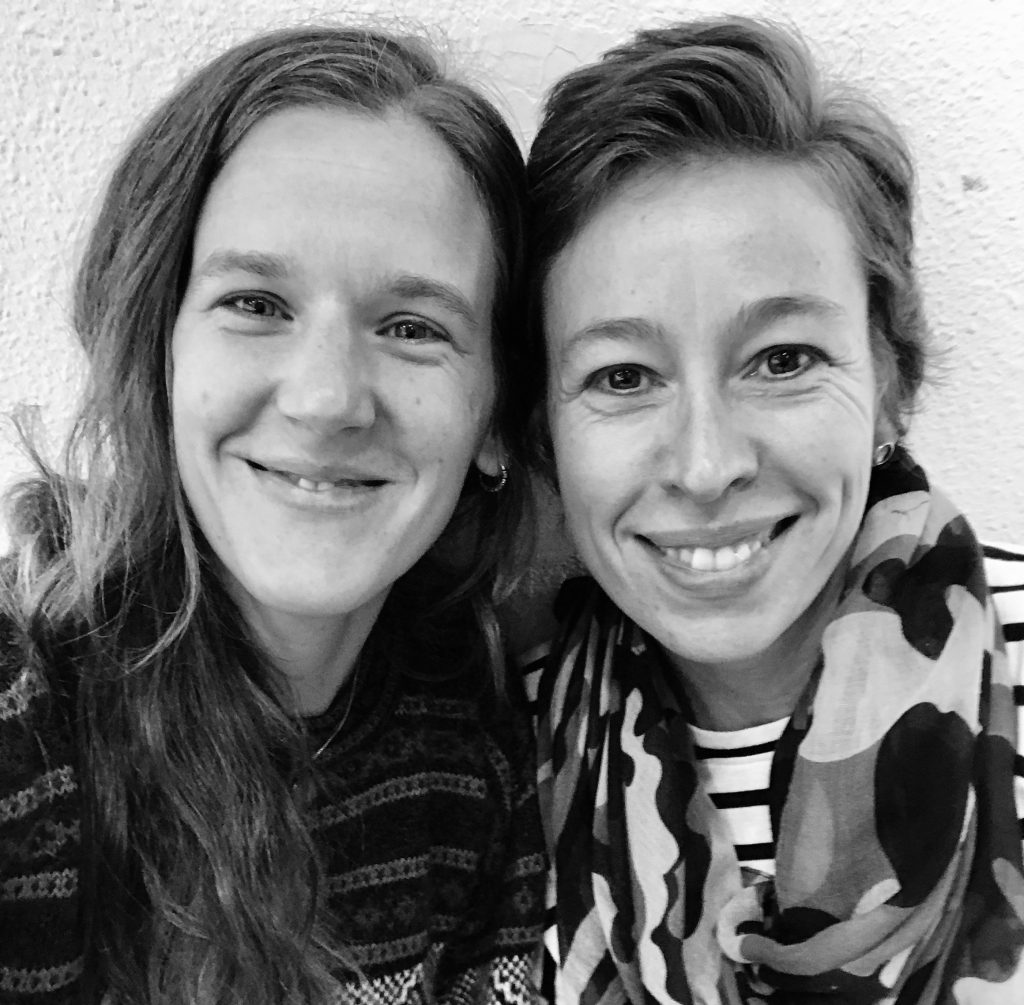 Camilla about Charlotte:
Charlotte always makes me feel happy to be on my mat. Both by the small comments she drops here and there throughout class, and because she reminds me to practice for myself, to listen to what I need on that specific day. She makes sure to bring in nuggets of valuable knowledge from her Yoga Therapy training, into the class both by the themes she uses and the poses she teaches.

Charlotte about Camilla:
To me Camilla is the queen of yin. Whenever I take one of her classes I feel more centered, rested, relaxed and happy. I love how she combines humor, life lessons and yoga knowledge in her teaching. She started her yoga adventure in 2014 and has taught many classes and workshops in her home country Sweden, the USA and now in our beautiful Rotterdam. With all her kindness, humor and (yin) knowledge I feel happy and humble to be co-teaching this workshop with her.
Early bird until February 29th – 45 €
Regular price from March 1st – 50 €

Sign up by sending an email to:
bonnicelyoga@gmail.com or hello@charlottejohanna.com
YOGA GAMES
Roll, Release & Relax
Sunday April 26th, 17.30- 18.30 @YogaGames Eriksbergshallen, Gothenburg

In this class you will learn some easy self-massage techniques using balls to release tension stored in your muscles. The technique is call myofascial release or MFR and it´s a great tool to loosen up in areas of the body where we usually store tension, soreness and even pain, such as the shoulders, the neck and the back.

Myofascial Release and Yin Yoga are like a happy marriage! One relaxes the muscles, and the other works on the connective tissue.

We´ll work through the entire body, from feet to head, applying different techniques of MFR. The workshop is suitable for everyone who feels a bit stiff and that would like to learn how to let go of some of that stiffness & tension.
Yin Yoga
+ Myofascial Release
Saturday May 9th, 10.45- 12.00 @Yoganesa, Rotterdam

Myofascial Release (MFR) and Yin Yoga are like a happy marriage! One relaxes the muscles, and the other works on the connective tissue.

MFR is a great way to target specific body parts where tightness, tension and even pain is stored, even in inflexible bodies. These classes will help you find ease in your body to enable you to increase your wellbeing and health.

Investment: 17€
To sign up, send an email to: riet@yoganesa.nl