The Big Calm
Flex + Deep Savasana
Saturday December 7th, 14.00- 16.00 @Yogaground, Rotterdam

Discover the ultimate Savasana with Yogaground's Yin Yoga expert Camilla. This extended Flex practice aims to release tension from the body and mind, then leads into a special guided relaxation practice of "yogic sleep."

Come and explore this ultimate Savasana session together with Camilla during this 2 hour Super Session on Saturday December 7 at Yogaground Weena from 14.00 till 16.00. The big calm before Christmas…

Investment: 25€
Get your ticket here

Yin Yoga
+ Myofascial Release
Saturday December 14th, 10.45- 12.00 @Yoganesa, Rotterdam

Myofascial Release (MFR) and Yin Yoga are like a happy marriage! One relaxes the muscles, and the other works on the connective tissue.

MFR is a great way to target specific body parts where tightness, tension and even pain is stored, even in inflexible bodies. These classes will help you find ease in your body to enable you to increase your wellbeing and health.

These classes suits you if you are looking to:

* Release tension in your muscles
* Feel less stiff in your joints
* Find simple ways of relaxation
* Still your body & mind
* Increase your flow of energy
* Find a good complement to other styles of yoga & exercise

And, you will leave class feeling so relaxed!

Investment: 17€
Click here for more information
To sign up, send an email to: riet@yoganesa.nl

Yoga Workshop
'Rest & Digest'
Saturday January 11th, 10.00- 13.00 @Zensitive, Lambertusstraat 53B

'Digest your 2019, and get in the right mindset for an amazing 2020'
The workshop will be filled with lots of inspiration and practical tips. You will get to fully unwind and digest, both mentally and physically, your past year.

During these 3 hours you will have two gentle yoga practices with a break in between.

In the first yoga practice the theme of the class will be to 'unwind'. You are going to be guided through a physical practice aiding you to 'digest' all that you have taken in during the past year. The practice is going to be a combination of gentle flow and yin yoga.

There will be a nice break in between with some tea and tasty bites.

After the break, you will be guided through a yin and restorative yoga practice, ending with a yoga nidra session. Time will be taken to set a powerful intention, to act as a guide and support for you and your amazing year ahead.

This workshop intends to make you feel completely 'rested & digested'.
We look forward to support, guide and motivate you
C & C
SPACE IS LIMITED TO 12 PARTICIPANTS. WE EXPECT TO SELL OUT!
Early bird price until Nov 30th – 45€
Price from Dec 1st – 50€
Reservation necessary

To book your spot email (and follow instructions): bonnicelyoga@gmail.com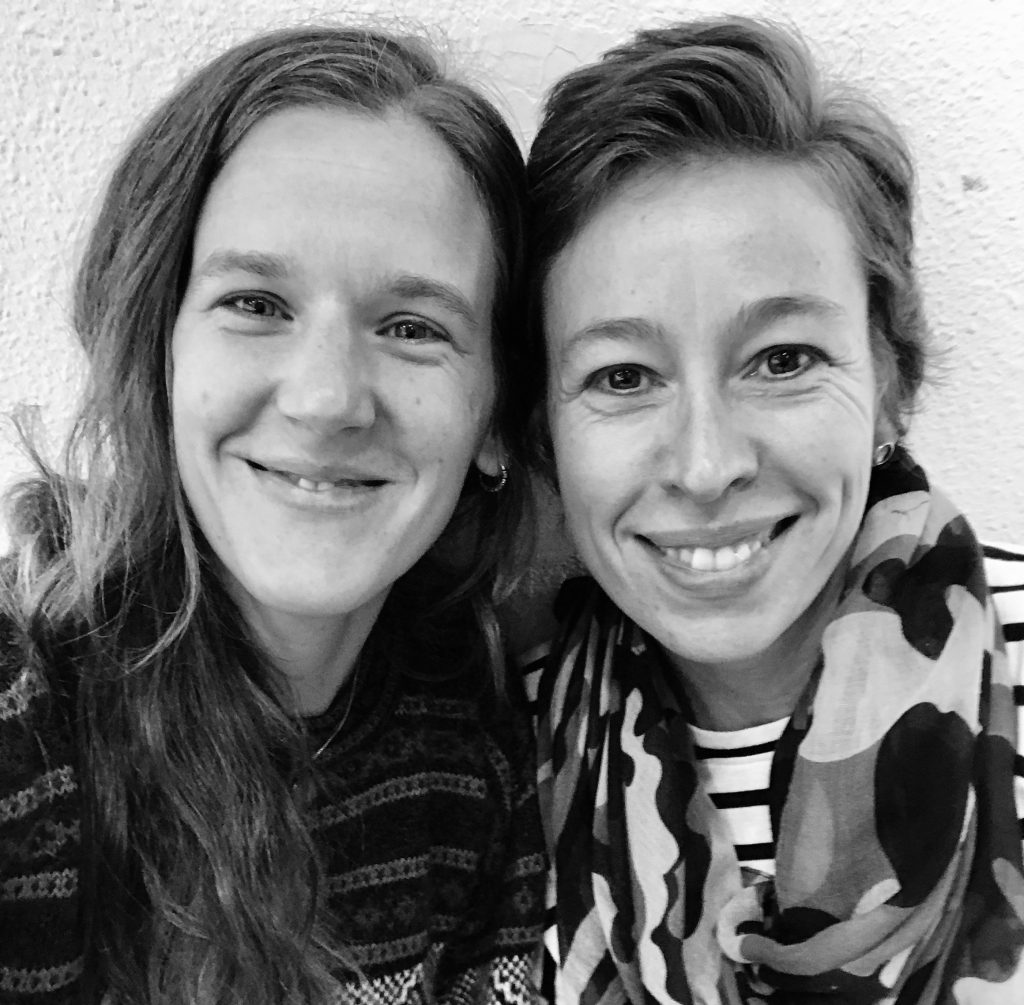 Camilla about Charlotte:
Charlotte always makes me feel happy to be on my mat. Both by the small comments she drops here and there throughout class, and because she reminds me to practice for myself, to listen to what I need on that specific day. She makes sure to bring in nuggets of valuable knowledge from her Yoga Therapy training, into the class both by the themes she uses and the poses she teaches.

Charlotte about Camilla:
To me Camilla is the queen of yin. Whenever I take one of her classes I feel more centered, rested, relaxed and happy. I love how she combines humor, life lessons and yoga knowledge in her teaching. She started her yoga adventure in 2014 and has taught many classes and workshops in her home country Sweden, the USA and now in our beautiful Rotterdam. With all her kindness, humor and (yin) knowledge I feel happy and humble to be co-teaching this workshop with her.
YG ACADEMY
Myofascial Release Training
for Yoga Teachers
February 8-9th, 14.00- 18.30 @Yogaground, Rotterdam

More information will come soon…