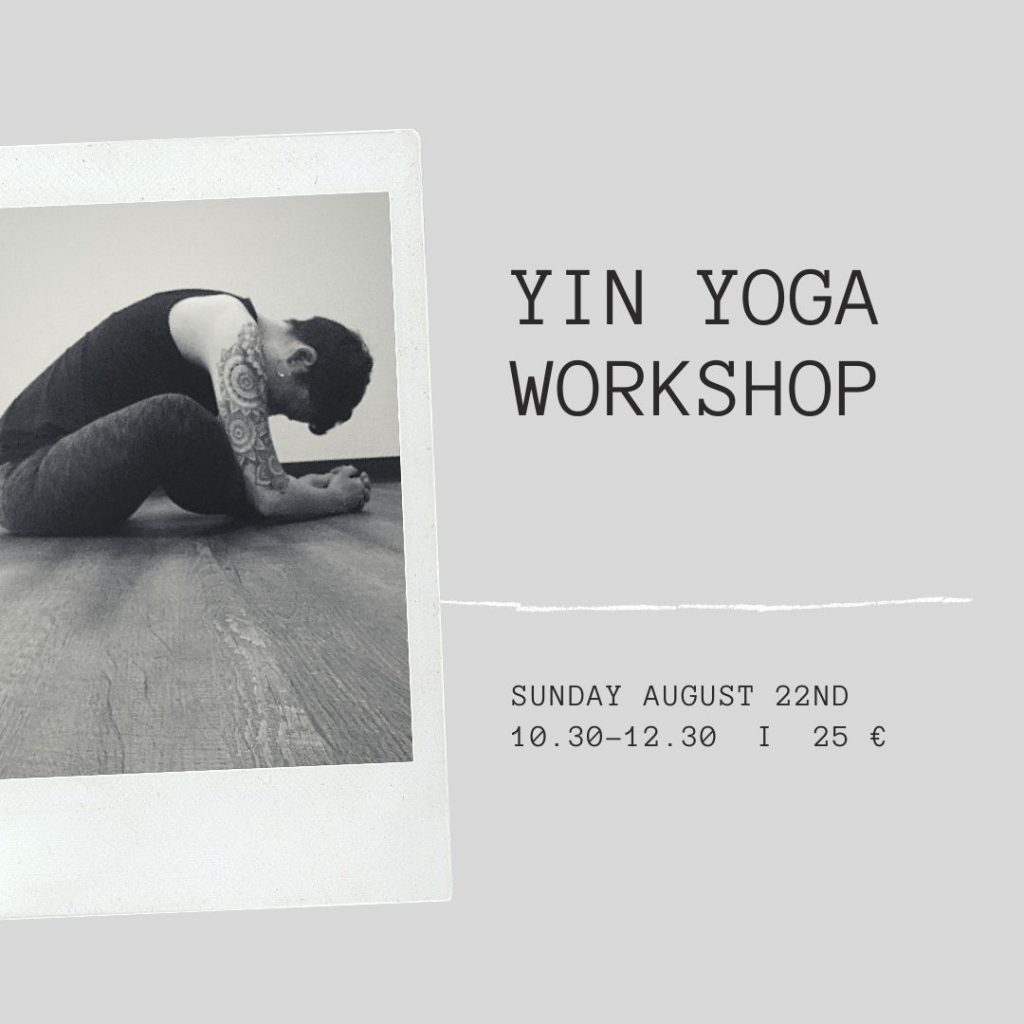 WHEN & WHERE
Sunday Aug 22nd
10:30 – 12:30
Centrum DJOJ, Hillegersberg
ABOUT THE EVENT
The Art of Letting Go
How can we let go of expectations? Letting go of attempting to control all aspects of our lives? How can we leg go of tension (physically & mentally)? How can we let go of that inner continuous dialogue (or rather monologue)? How can we let go of comparing?
Yin yoga can help us soften the 'hold' that we have, so that we more easily can 'let go' and find more space and freedom.
Treat yourself to this Sunday late morning yin yoga session.
TICKETS
Investment 25 €
CAPACITY
Due to current covid-restrictions space is limited to 12 participants.
_ _ _ _ _
CANCELLATION POLICY
Up to Aug 15th (one week before) you'll be fully reimbursed if you no longer are able to join the workshop.
Cancellation less than 72 hours before workshop might be subject to an administrative fee.
You can always give your spot to a friend should you no longer be able to attend.