No matter what style of yoga you choose, most likely you´ll see improvements in many areas of your health (and your life as well, I dare to say). There is a lot more to yoga than being able to touch your toes (even though increased flexibility often is a result of maintaining a yoga practice), it is more about what you learn "on the way down". Yoga is like a toolbox, containing different tools to aid and support you physically, emotionally and mentally on this journey called life. Yoga is much more a work-in, rather than just a work-out. It is about developing awareness. It is about coming to acceptance, and appreciation of your body (regardless of size, shape & color). So make good use of what you´ve got and do what you can. Yoga is for every one and for every body! These are a few of the known side effects of a regular yoga practice:
* increase your energy levels
* reduce injuries
* release endorphins that improve your mood
* improve your posture
* improve your circulation and cardio health
* increase muscle tone and strength
* help you to sleep better
* reduce anxiety and depression
* helps with chronic pain
                                                                        and so much more...
Below are a short description of the styles of yoga that I teach.
Please feel free to reach out if you have questions about the different styles, or if you are wondering what style(s) might be appropriate for you.
Yin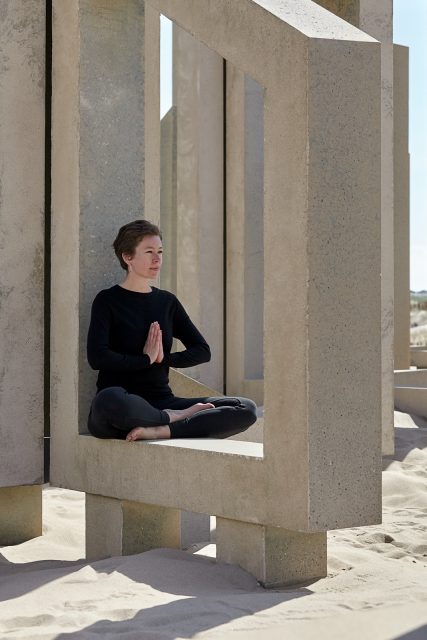 Yin Yoga invites you to slow down and create space for stillness while nourishing joints, ligaments, tendons and fascia. Yin is yoga at its coolest, deepest, quietest, stillest moments. It is the perfect complement to more dynamic and muscular styles of yoga such as flow, hatha, power. Likewise it´s a more "gentle" practice if you are newer to yoga or simply want to increase your range of motion and general wellbeing in your joints.
Even though it is passive, yin yoga can be quite challenging due to the long holds, particularly if your body is not used to it. The purpose is to apply moderate stress to the connective tissue – the tendons, fascia and ligaments – with the aim of increasing circulation in the joints and improving flexibility.
Suitable for all levels
Long holds (3-5 minutes or even longer)
Muscular soft
---
Hatha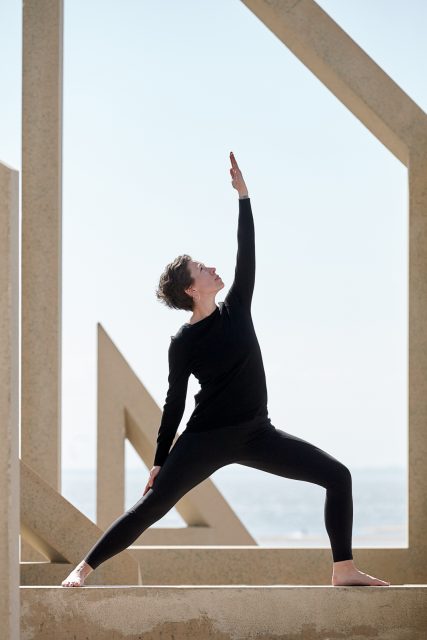 Hatha is a potent practice that emphasizes the forms and actions within yoga postures.
Emphasis is placed on core strength, flexibility and balance as well as concentration and breath control.
This class is based on physical postures (asanas), deep breathing, mindfulness and listening to the body.
Suitable for all levels
Breath awareness
Stay for several breaths in poses
---
Flow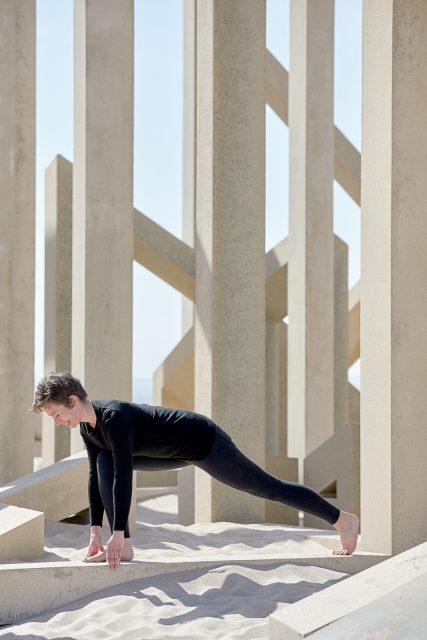 In a flow (or vinyasa) class the breath is used to 'flow' between the various poses. Working with the rhythm of the breath coming in and out of, the yoga positions.
Vinyasa essentially means movement synchronized with breath.
Props and modifications offered for proper alignment and ease in the postures.
Suitable for all levels
Flowing transitions between yoga asanas