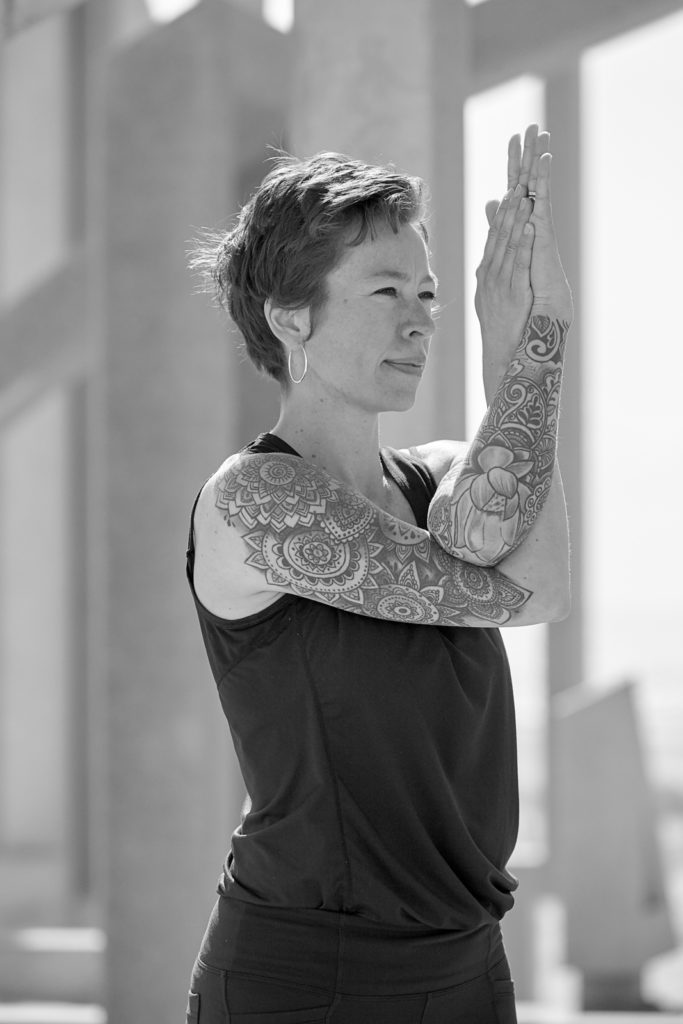 Hi, I am Camilla Bonnicel: yoga teacher (and corporate escapee). I left my home country Sweden in January 2015 to move to Indianapolis, United States, and from there to Rotterdam in early 2017.

Not long before we moved from Sweden I began to find my way back to my yoga mat. On a whim had I enrolled in becoming a yoga instructor for one of the bigger health and fitness companies back home. I began to instruct yoga classes, and really enjoyed that.
But it was not until I did the 200-hour yoga teacher training, in 2015, that I truly started to feel more connected, grounded with and within myself, and with a feeling of purpose & meaning.
For me, continuing to learn and deepen my knowledge and understanding of both yoga and the human body is very important. I continue to take trainings (if you are interested in more details click here) in order to be on 'top of things'. My main priority is always going to be your safety.
With the Covid-19 situation I started to take part of my yoga business online, in order to serve a broader community and those who cannot come to a regular class.
For me yoga is a package deal, and that is how I try to offer it as well in my classes. It is not only a way to have a good work-out, but more of a work-in.