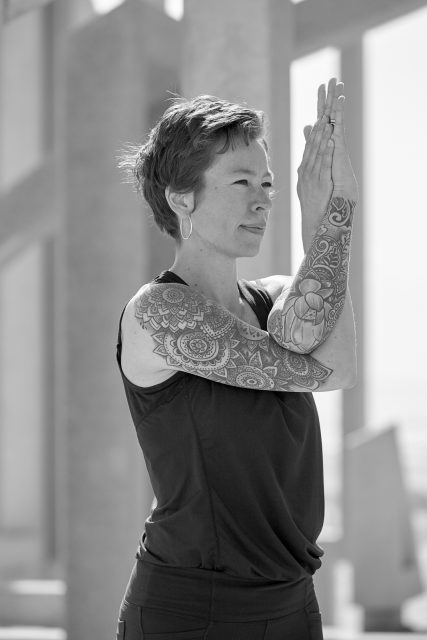 Hi, I am Camilla Bonnicel: yoga teacher (and corporate escapee if you so will), wife (to a French) and expat (short for expatriate). I left my home country Sweden in early 2015 to move to Indianapolis, United States, and from there we moved back to Europe, to the city of Rotterdam in early 2017. The main reason for these international moves is first and foremost my husbands job.
I was working in a corporate job that was far from fulfilling enough. When it was clear that we were about to move I had no problems giving up my "career" in that line of business. But at that moment, I did not really know what I would do with all my time.
Not that long before we moved from Sweden had I began to find my way back to my yoga mat, after a number of periods with on and off the mat. On a whim (cause I needed something different) I had, during the spring of 2014 enrolled in becoming a yoga instructor for one of the bigger health and fitness companies back home. That summer I began to instruct yoga classes, and I really enjoyed that. Slowly I began to learn more about yoga and the "yoga world". I heard of things like 200-hour yoga teacher trainings, and decided with our move to the US to enroll in such a training (it would at least give me something to do "over there").
It was not until I did my 200-hour yoga teacher training, during those first months in America, that I truly started to feel more connected, grounded with and within myself, and with a feeling of purpose & meaning. For me yoga is a package deal, and that is how I try to offer it as well in my classes.
Maybe I won´t be a yoga teacher for the rest of my working life, maybe I will, only time will tell. But for now, I can´t think of anything I would rather spend my time doing, and that is such a refreshing feeling for a corporate escapee!